LED 2×4 Back-Lit Panel Light "No Charge" Offer
Culture Lighting is offering LED 2×4 Back-Lit Panel Lights to any IPL customer at no charge* after applying existing rebates. Duke Energy is also offering special rebate pricing for their customers.**
Lighting for Interior Commercial Spaces
Ideal for offices, conference rooms, hospitals, lobbies, hotels, classrooms, workshops, cafeterias and other common areas.  Back-lit LED panel lights offer evenly distributed lighting with the energy efficiency of LED lamps.

FEATURES
• High Efficiency, Energy Saving
• Up to 60% Savings vs T8 Fluorescent lamps
• Low glare, bright consistent lighting
• For covered ceilings only
• Earthquake proof hooks included
Upgrade your interior lighting with these panel lights and reduce your energy bill and lower your maintenance costs.
Rebate Assistance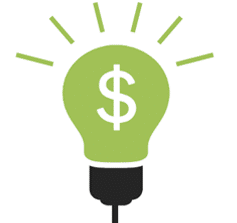 Culture Lighting has extensive experience working with IPL and Duke Energy rebates and is happy to help our customers take full advantage of all available discounts. Send us an email request at customerservice@culturelighting.com or just give us a call at 317-471-1129.
*Select fixtures are at no charge with IPL rebates applied. Minimum order size may apply. Customer is responsible for paying sales tax. Installation costs extra. Offer good while supplies last.
**Duke Energy customers should contact Culture Lighting regarding special pricing on similar LED panel lights.  The "no charge" offer does not apply to Duke Energy customers.