Don't Get Caught With Your Lights Down … Like We Did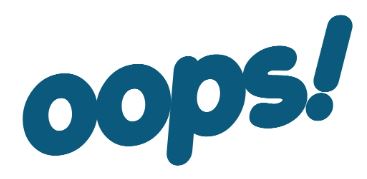 When the Fire Marshall arrives at your business location it is important to be prepared.  During our last inspection at Culture Lighting the Fire Marshall noted one of our exit lights was not working properly. 
We're not sure how that got overlooked when we had 40 exit lights on the shelf in our warehouse.  Fortunately, it didn't take long to correct the problem. 
Keeping Employees & Visitors Safe
Part of maintaining a safe workplace is complying with all the mandated fire codes and passing an annual inspection by the Fire Marshall.  Culture Lighting can help you be ready for your inspection by providing all your exit and emergency lighting, and battery replacements.

Culture Lighting has Emergency Lighting and Exit Lights for offices, shops, restaurants, warehouses and industrial plants.
Emergency Lights
Available in different models, emergency lights provide battery back-up lighting during power failures.
Impact resistant, thermoplastic housing is flame retardant and resists dirt, dust and moisture.
Universal mounting plate for easy installation.
Exit Lights
LED Exit Lights give you long life and reduce the cost of maintenance.
Face plate includes knock-out left/right arrows.
Allows top, lateral or flush mount installation. Fixture is 1 or 2 sided.
Includes backup battery, works on either 120 or 277 VAC.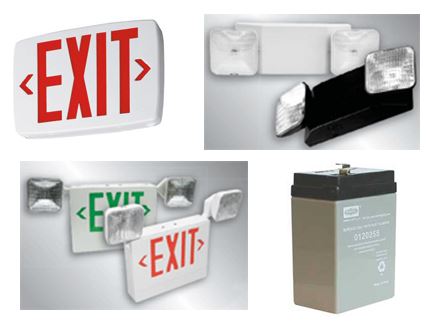 Exit Sign / Emergency Light Combo
Save money buying this 2-in-1 product.
Face plate includes knock-out left/right arrows. Fixture is 1 or 2 sided.
Works on either 120 or 277 VAC
Long lasting, low maintenance NiCad battery.
Replacement Batteries
Rechargeable 6 Volt 4.5 amp hour sealed lead acid, universal replacement battery for Exit Signs and Emergency Lights.
Works for many models and brands. (Can be used to replace 6 Volt, 5 amp hour batteries)
How can we help?   
Let us know how Culture Lighting can help get you ready for that next inspection, or at any time. Please contact us at 317-471-1129 or email us at customerservice@culturelighting.com.