Culture Lighting provides a range of lighting services including light fixture repairs; replacing hard to access lamps, and LED lighting upgrades and assessments.  We are available for scheduled maintenance or emergency needs.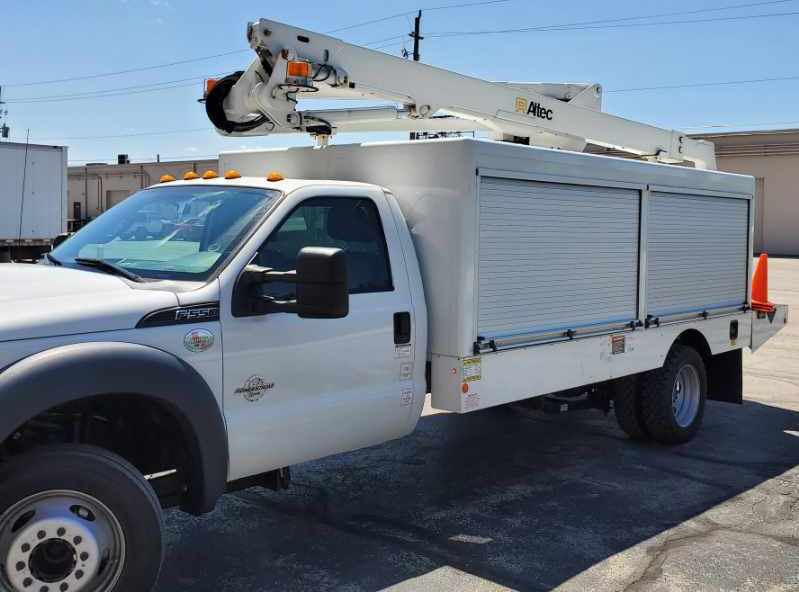 Light Fixture Repairs
Let us repair broken light fixtures and replace burnt out lamps for both interior and exterior lighting. This includes parking lot lights, outdoor lighting and high bay lights inside your facility.
We will troubleshoot, install, repair or replace ballasts, breakers, lamps, fixtures, photocells, switches and timers. Our bucket truck allows us to get to hard to reach and difficult to access areas outdoors.
LED Lighting Conversions
Convert your outdoor lighting, indoor security/safety lighting, hard to reach lamps, and service lights to LED equivalents and save on your electric bill and maintenance costs.  With available rebates your investment has a quick return on investment.
Replace those hard to service lamps that require "extra" maintenance time with LED lamps that last up to seven years.  By not replacing these lamps as frequently maintenance costs are reduced.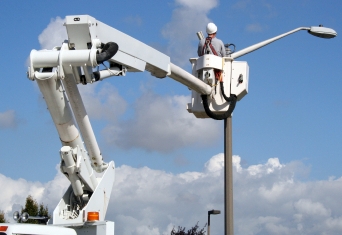 Lighting/Maintenance Avoidance Assessments
Culture Lightings trained staff will come onsite and conduct a complete lighting assessment of your facility.
This will provide you with the necessary information to calculate an accurate ROI and payback period on doing an LED lighting conversion.  This review takes into account the number and types of lamps in use, maintenance costs associated with lighting, and lower energy usage.
Rebate Assistance
IPL's Business Energy Incentives Program and Duke Energy's Smart Saver Incentive Program both offer rebates on lighting products to their Commercial, Industrial, Nonprofit, School and Institutional customers.
We are happy to assist any customer applying for rebates on projects completed with Culture Lighting.
Lamps, Ballasts, Batteries and Electronic Waste Recycling
Culture Lighting makes the recycling process hassle free and easy by arranging to pick up and dispose of your used lamps, ballasts, batteries and electronic waste.
Recycling is in conjunction with other Culture Lighting services provided to our customers and not a stand-alone service.
Working in a Challenging Environment
At Culture Lighting we remain committed to providing the products and services your business needs from us especially in these challenging times. Our technicians will continue to adhere to all social distancing and job protection requirements when visiting a customer's location.
We look forward to being there when you need us.  Just call …. 317-471-1129.