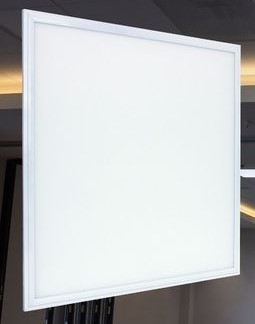 Wouldn't it be nice to have a LED Panel Light that is so versatile that its wattage and Kelvin color could be adjusted in the field to handle the varied needs of your clientele?
One part number where the wattage could be adjusted to the appropriate light levels, and its Kelvin temperature set to the desired color: warm, cool or daylight.  Lights that are ideally suited for offices, schools, hospitals, hotels, and shopping centers?
Well now you do!
Wattage and Kelvin Changing LED Backlit Panel Lights
Culture Lighting is now offering a LED backlit panel light that can have its wattage and Kelvin temperature set in the field at the time of installation.  This unique capability allows stockroom inventory levels to be minimized while ensuring the right product for each application is available.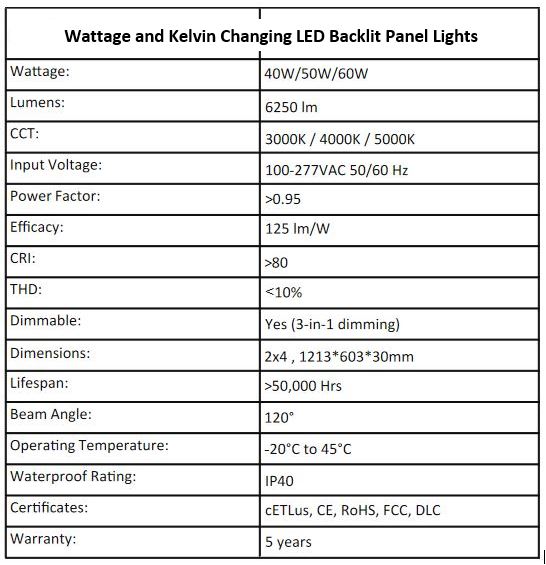 Features Include:
Wattage available: 40W/50W/60W
CCT options: 3000K / 4000K / 5000K
Input Voltage 100-277VAC, High CRI. Dimmable
Designed for 50,000 hours lifetime with 5-year warranty
Instant startup, Soft light, No glare, No noise, No strobe
Uniform light, Easy installation
IPL and Duke rebates available
cETLus, CE, RoHS, DLC and CC Certificates


Reduce Inventory, Save Energy
This product reduces the number of SKU's stocked and provides one product whose wattage and Kelvin values can be used in multiple settings and applications.  These values are set through a DIP switch on the light.
This product eliminates the need to carry light fixtures for each wattage and Kelvin value.  By being able to set the wattage at the lowest value required, less energy is used.
Have Questions on this New Product?
The Culture Lighting team is happy to answer any questions and provide specs on these lamps.  They also can assist in applying for any available rebates.
Contact us at 317-471-1129 or by email by going to Contact Us.  We look forward to hearing from you.