It's Time to Make Sure All Parking Lot and Outdoor Lighting is Shining Bright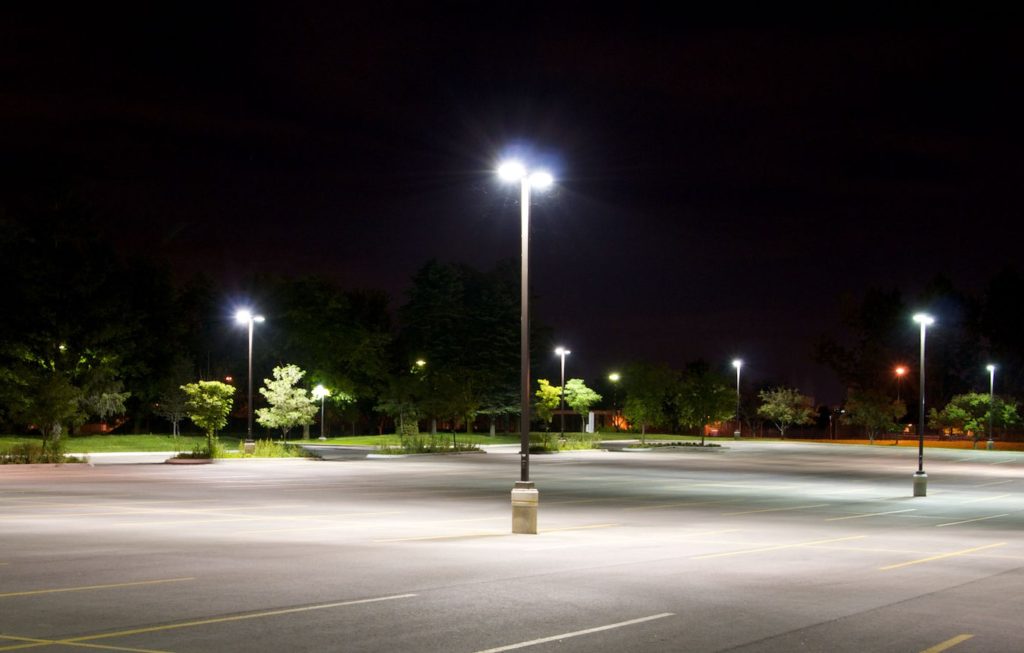 With the days growing shorter and it getting dark earlier, now is the time to make sure your parking lot lighting and outdoor lighting are working properly. 
No One Likes Walking to Their Car in the Dark
A dimly lighted parking lot is not very inviting or perceived as safe. There is a greater sense of security when a parking lot is well lit in the morning and evening.
Good Lighting Can Bring More Business
For evening shoppers it is important to feel safe when visiting your store.  Having your parking lot brightly lit will encourage customers to visit later in the evenings.
Parking Lot Light Maintenance
Culture Lighting offers scheduled and "when needed" parking log lighting services.  This includes replacing or repairing:
Our high reach boom truck allows techs to service pole lights and hard to reach outdoor lights.

Metal halide & high pressure sodium lamps

LED Lighting
Ballasts
Wall Packs
Access Lighting
Bollards
Lighting Fixtures
Need the whole fixture, or just the ballast or lamp replaced, we have the equipment, products and expertise to take care of your parking lot lighting and outdoor lighting maintenance.
Hard to Reach Outdoor Lighting
With our boom truck we are able to quickly and safely repair or replace lamps and light fixtures. If the light fixture itself needs replaced, we can talk about upgrading it to more energy efficient and lower maintenance LED lighting.
Culture Lighting services businesses, churches, apartment complexes, hotels, sports facilities, parking garages and shopping centers with outdoor or hard-to-reach lighting.
Find Out More
Call us at 317-471-1129 or email us at customerservice@culturelighting.com and we'll be happy to schedule a service call.  For more details visit our website at CultureLighting.com.