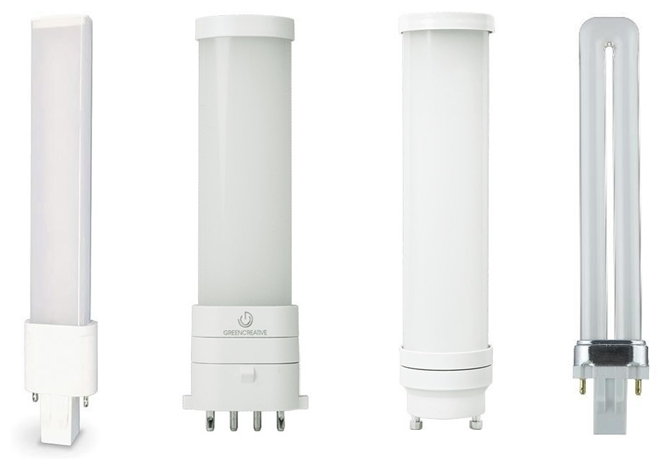 High-Quality Illumination for Indoor Commercial Spaces
LED PL lamps create beautiful, high-quality illumination for any indoor commercial environment, including hotels, restaurants, offices, hospitals and universities.  These low maintenance and energy efficient lamps are long lasting, and help keep maintenance costs low. They also provide up to 50% energy savings and 5X longer life expectancy than inefficient pin based CFL lamps.

Plug-and-Play
LED PL lamps are available in plug-and-play, direct wire, and hybrid options.  Plug-and-play lamps only operate with a compatible ballast and make transitioning to LED lighting quick and easy.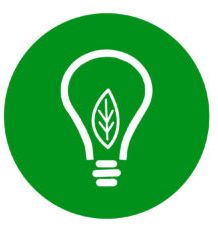 Direct Wire
Direct wire lamps operate by bypassing the ballast and running directly off line voltage.  When retrofitting this type of lamp you'll need to remove any ballasts currently connected to your plug-in CFLs.
Hybrid
Hybrid lamps are a good middle ground for those wanting to improve energy efficiency but aren't ready to commit to bypassing the ballast. These lamps operate with compatible ballasts. When the ballast goes bad, the ballast can be removed and the lamps will run off line voltage.
PL Lamp Base Types
You can find LED retrofit lamps in multiple CFL plug-in base types:
2-pin: If used in plug-and-play installation, can only be used with magnetic ballasts.
4-pin: If used in plug-and-play installation, can only be used with electronic ballasts.
GU24: A 2-pin base that twists and locks into place.
G24 Universal: Compatible with 2 and 4-pin base sockets.
Medium E26: Typically considered the "standard" size screw in base found in most household light fixtures.
Need More Information?
Have questions on these LED PL lamps?  Just give Culture Lighting a call at 317-471-1129 or email us at customerservice@culturelighting.com.