Large Quantities, Small Quantities … Lamps, Ballasts, Batteries and Electronic Waste Recycling

Culture Lighting makes the recycling process hassle free and easy by arranging to pick up and dispose of your used lamps, ballasts, batteries and electronic waste.
Hassle Free Recycling Program



Culture Lighting provides the fiber, steel or poly containers or boxes; documents what is in the containers; and picks them up on a regular schedule or when notified. You just have to get the lamps, ballasts, batteries, etc. in the containers and your job is done.
Lamp Recycling  Fluorescent Lamps, Circular U Bend, Compact, CFL Compact, Incandescent, Halogen, HID, Neon, Ultra Violet
Ballast Recyling  Non PCB ballasts, PCB ballasts, Capacitors, Transformers
Battery Rycycling  Alkaline, Nickel Cadmium (NiCad), Nickel Metal Hydride, Lithium Primary, Lithium, Lithium Ion, Lead Acid, Mercury
Electronic Waste Recycling  Computers, Monitors, Printers, Copiers, Circuit Boards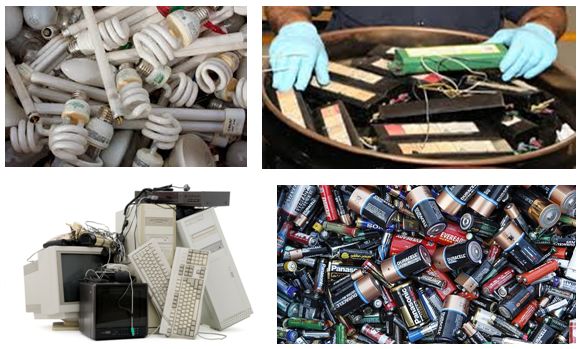 Contact Culture Lighting

Have questions on pricing or schedules or when we can get started? Just give us a call at 317-471-1129 or email us at customerservice@culturelighting.com.  We'll be happy to set you up and take the hassle out of your recycling process.