Parking Lot Lighting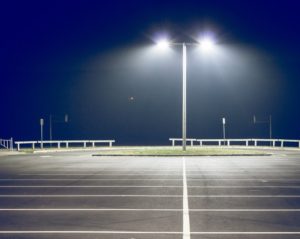 We are specialists in commercial and institutional lighting solutions for interior and exterior lighting. Culture Lighting is who you should contact for your parking lot lighting needs and service. We can change lights in high hard to reach places without exposing your employees or associates to the danger involved in these light installations. This parking lot light bulb replacement service can be tailored to your needs. In addition, this service can be combined with other interior lighting products and services we provide.
LED Parking Lot Lights Retrofit
Culture Lighting can help you plan and analyze the benefits of doing an LED retrofit for your parking lot lighting. Our installation services will make the new lights perform perform for you as they are intended to. These new lights can help you save large amounts of money and make sure your parking lot is well lit helping keep it safe and inviting. We offer an LED calculator for your benefit in evaluating the potential energy savings of LED. You may see more detailed information about these parking lot upgrades here.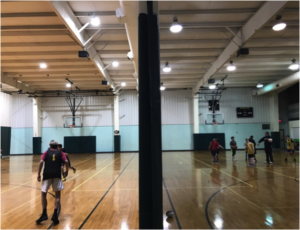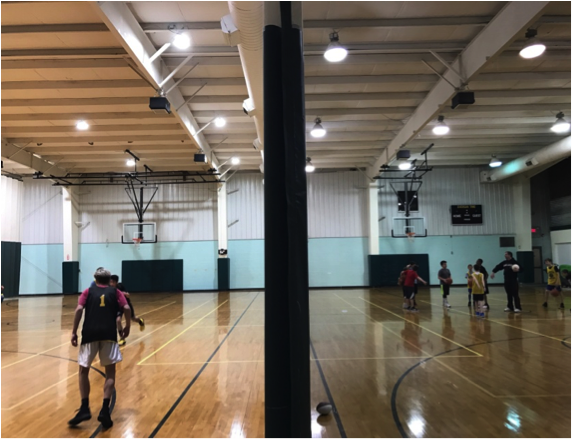 Basketball Gym Lights
Our clients include schools where we provide high bay LED lighting for basketball gyms etc. Culture Lighting provides and installs commercial gym lighting and other interior lighting for schools, hospitals and similar properties. We will advise you of the gymnasium lighting options and help you make the best choices for your budget.
Retail Store Lighting Fixtures & Services
We are experienced in all types of lighting in retail stores. Our retail lighting solutions will help you display your products literally "in their best light". If some of your lighting design calls for lights that are difficult or even dangerous to reach to replace, we can factor that in to design and service options for you. As mentioned above, we can also handle the parking lot lighting if your retail store is responsible for that.
Contact Culture Lighting
Have questions or don't see what you need?  Please CONTACT US via email or give us a call at 317-471-1129.  We'll do our best to provide you with all the commercial or residential lighting products and services you need.