LED lamps come in all shapes and sizes to address multiple lighting applications.

LED Lamps
LED lighting is extremely energy efficient and consumes up to 90% less power than incandescent bulbs. Since LED lamps use only a fraction of the energy of an incandescent light bulb there is a dramatic decrease in power costs.  Also, because LED lamps last much longer, maintenance and replacement costs are also considerably less.  LED lamps are available for multiple light fixtures including: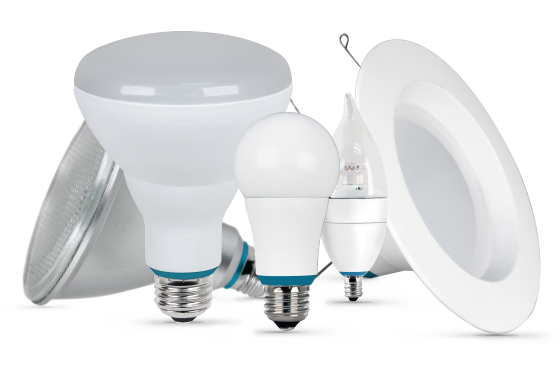 Flat panel lights

Parking Lot lights

Neon lamps

High bay

Tube

Flood

Wall Packs
LED Retrofit Kits
LED retrofit kits are available to convert existing light fixtures to more energy efficient LED lighting.  This eliminates the need to replace the entire fixture.
For more details go to LED Lighting Products.

For More Info on LED Lamps and LED Retrofits
With so many options sometimes finding that new or replacement light bulb can be a challenge.  If you don't see what you need, or have questions, please call 317-471-1129 or EMAIL US with your questions.