Insures Correct Light Level and Color Temp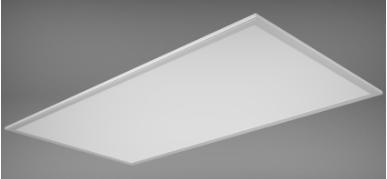 This 2×4 back-lit LED panel light design allows the user to select the light level and color temperature ideally suited for their application in different areas of their facility.
Select from 3500K, 4000K or 5000K color temperatures as well as 3300, 4000 or 5000 lumen levels with a switch located on the driver housing.
The 2×4 panel features 120-277V voltage operation with an electronic driver that works with 0 – 10 volt dimming systems. DLC® listed.
Ideal for Multiple Facilities
Ideal for offices, conference rooms, hospitals, lobbies, hotels, classrooms, workshops, cafeterias and other common areas. Back-lit LED panel lights offer evenly distributed lighting with the energy efficiency of LED lamps.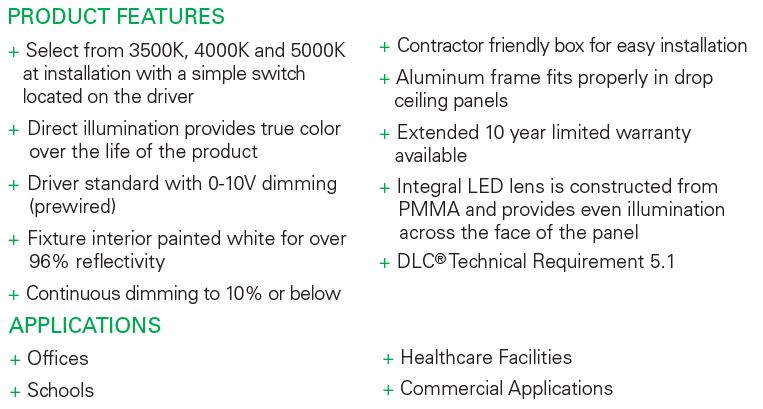 Full Spec Sheets Available
Need more info on this product? Just give us a call at 317-471-1129 or contact us at [email protected]. We'll be happy to get you the complete specs on this product.