Need improved lighting in warehouses, industrial workshops, or large commercial spaces? High bay LED lights are the most energy efficient lighting available for areas with high ceilings and open layouts.
Round and Linear High Bay LED Lights
High Bay LED lights deliver excellent energy savings compared to similar linear fluorescent and HID fixtures. They feature a 5000K color temperature with a high 84 CRI, providing excellent visual acuity and illumination. These new fixtures deliver energy savings of over 50% and claim a rated life of up to 90,000 hours.
These LED fixtures focus light more directly, creating strong, long-range illumination, and are ideal for use in warehouses, recreation centers, and storage facilities. High bay LED lighting enhances workplace productivity by improving both in-house visibility and safety.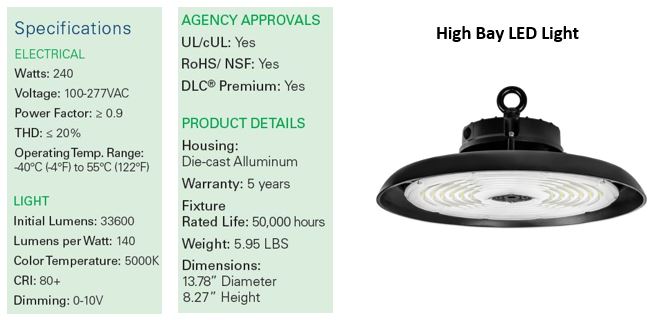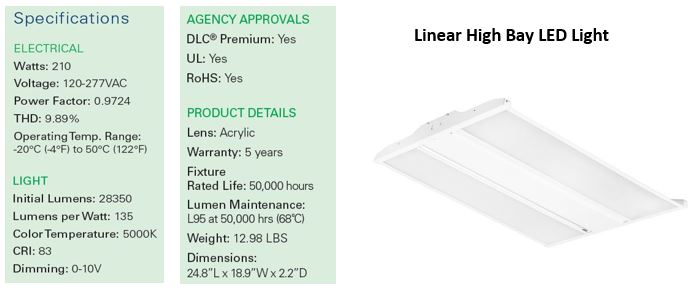 Find Out More
Culture Lighting's experienced staff will be happy to answer any questions on High Bay LED Lighting.
Please call us at 317-471-1129 or email us at [email protected] and we'll be happy to discuss your needs. For more details visit our website at CultureLighting.com.